Nationality: American
Engine: 358 Cubic Inch 5.8 Liter Pushrod V8
Power: 700 hp (690.42 bhp) (522 kw)
Fuel Capacity: 70 liters (18.5 gallons)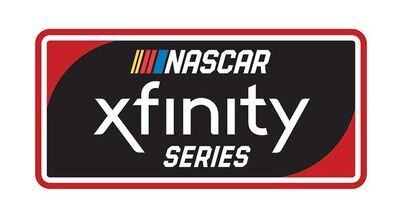 Weight: 1650 kg (3630 lbs)
Top Speed: 200 mph (322 kmh)
0-60 mph (0-100 kmh) in 3.4 seconds
Price: $2.95 USD for NASCAR XFINITY Ford Mustang - 2016
Difficulty: Advanced
Configuration: Front-Engine RWD
Year: 2016
Type: Oval Racer
Bio: The competitor to the Camaro and Camry models, the Mustang gives them both a run for their money. Safety features are all but standard. With the same 3630 lbs and the 358 Cubic Inch 5.8 Liter Pushrod V8 as its Toyota and Chevy rivals, it can really show its stuff on the racetrack. With 0-60 acceleration time of just over 3 seconds, drivers wanting to go into the Monster Energy Cup series are started out in the Xfinity series before heading into the Monster Energy series.
Community content is available under
CC-BY-SA
unless otherwise noted.