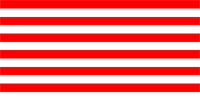 Capital: Alirajpur City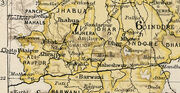 Continent: Asia
Established: 1437 AD/CE
Disestablished: 1948 AD/CE
History:
The early history of the state is not very clear, the founder of the state was either Anand Deo or Ude Deo. The state got its name from the fort of Ali and the capital of Rajpur. The rulers of Alirajpur claim to be Rathore's from the royal family of Jodhpur, however this claim is not accepted by the Maharaja's of Jodhpur. The state came under British rule in 1818. The last ruler of Ali Rajpur was Surendra Singh, who subsequently served as the Ambassador of India to Spain in the 1980s.After Indian independence in 1947, Alirajpur acceded to the Union of India, and the principality was incorporated into the new state of Madhya Bharat, which subsequently became Madhya Pradesh state on 1 November 1956.
Community content is available under
CC-BY-SA
unless otherwise noted.