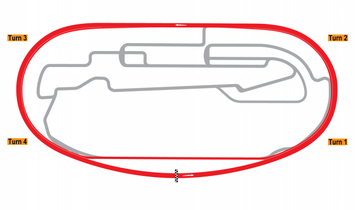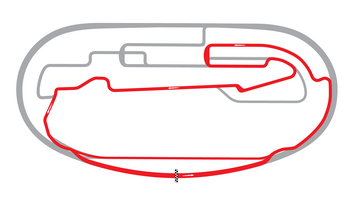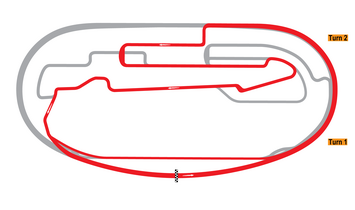 Location: Fontana, California, United States
Length: 1.45 to 2.80 Miles (2.30 to 4.50 km)
Turns: 4 – 21
Configurations: 4
Pit Road Speed: 55 mph (88 kmh)
Price: $14.95 USD
Track Map ---->  
Track Changes: 1997, 2000, 2001
Owner: International Speedway Corporation
Type: Roval
Nicknames: Fontana, The Big Snore
Banking:
14 Degrees In Turns
11 Degrees On Frontstretch
3 Degrees On Backstretch
Opened: June 20th, 1997
Status: Open
Former Names: California Speedway (1997 - 2007)
Bio: Welcome to sunny California and the Auto Club Speedway. It's going to be perfect weather for racing today. The Auto Club Speedway is located just east of Los Angeles on the site of an old steel mill. The wide, two mile long D-Shaped oval provides both driver and spectator with a great view of the largest attended sporting event in the state.