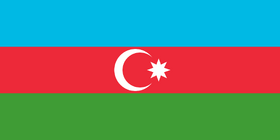 Capital: Baku, Azerbaijan
Population: 10.2 Million

iRacers: 11
Continent: Asia
Official Languages: Azerbaijani, Armenian, Avar, Budukh, Georgian, Juhuri, Khinalug, Kryts, Kurdish, Lezgian, Russian, Rutul, Talysh, Tat, Tsakhur, Udi
Area: 33,400 sq mi (86,600 km2)
Currency: Azerbaijan Manat
Time Zone: UTC+4
Driving Side: Right
Cars: 0
Tracks: 0
Bio: Bordering the Caspian Sea to its East, Azerbaijan and its 11 iRacers are keeping the country afloat in the iRacing community. Featuring the F1 Azerbaijan Grand Prix in its capital city of Baku, the nation is starting to embrace motor racing. The nation itself is truly having a great time being part of the many other nations that are part of the racing club.
Missing Manufacturers:
[
]
AzSamand
NAZ
Previous Flags:
[
]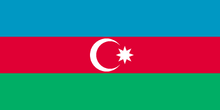 Flag of Azerbaijan 1918 - 1919
Previous Azerbaijani SSR (Soviet Socialist Republic) and SFSR (Soviet Federalist Socialist Republic) Flags:
[
]
Note: The flags will be here for historical purposes only.
Flag of Azerbaijan SSR

1920 - 1921

Flag of the Transcaucasian SFSR

1922 - 1936

Flag of Azerbaijan SSR

1937 - 1940
Flag of Azerbaijan SSR

1941 - 1951

Flag of Azerbaijan SFSR

1952 - 1956

Flag of Azerbaijan SFSR 1957 - 1991