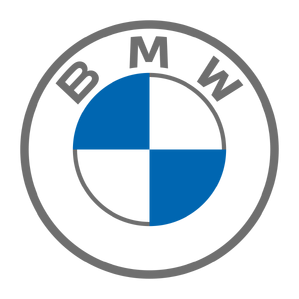 Nationality: German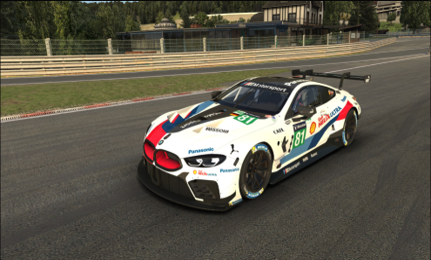 Engine: BMW P63/1 V8 Twin-Turbocharged
Power: 567.767 hp (560 bhp) (417.592 kw)
Fuel Capacity: 91.98 liters (24.3 gallons)
Weight: 1197.484 kg (2640 lbs)
Top Speed: 190 mph (306 kmh) 
0-60 mph (0-100 kmh) in 3.5 seconds 
Price: $11.95 for M8 GTE
Difficulty: Clubman 
Configuration: Front-Engine RWD
Year: 2019
Type: GTE Racer
Bio: The new M8 GTE, is BMW's answer to the GTE world. With over 500 horsepower at the disposal and top speeds over 180 mph, this new Beemer will take the fight to Ford, Porsche, Ferrari and more to secure dominance in an already crowded racing field. The car also features Brembo racing caliper brakes for maximum stopping during anytime a wreck occurs in front of it. The vehicle is also installed with Front and rear Double A-arms with coil over suspension with cartridge type dampers to ensure a safe ride over bumps on various racetracks. Michelin tires are supplied on the car to ensure maximum grip and traction whenever needed and finally, the 6-speed transaxle sequential gearbox ensures no misshifts are allowed whatsoever. This gives the car a more friendly appearance in both operation and usage out on the track.
Community content is available under
CC-BY-SA
unless otherwise noted.