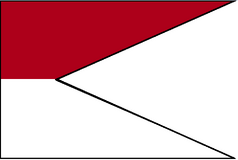 Capitals: Qabala (Gabala), Barda
Continent: Asia
Official Languages: Caucasian Albanian, Parthian, Middle Persian
Established: 2nd Century BC/BCE
Disestablished: 8th Century AD/CE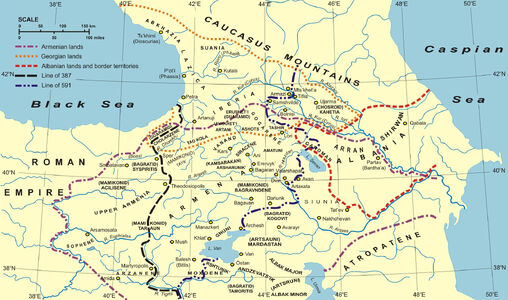 History:
Caucasian Albania was a state that existed on what is now the nations of Armenia, Azerbaijan, Georgia, and Russia. It is believed to have existed between the 4th century BC/BCE and 8th century AD/CE.
Whatever little is known about Caucasian Albania after 387 AD comes from the text History of the Land of Aghvank attributed to two Armenian authors: Movses Kaghankatvatsi and Movses Daskhurantsi. This text, written in Old Armenian, in essence represents the history of Armenia's provinces of Artsakh and Utik. Kaghankatvatsi, repeating Khorenatsi, mentions that the very name "Aghvank"/"Albania" is of Armenian origin, and relates it to the Armenian word "aghu" (աղու, meaning "kind," "benevolent". Khorenatsi states that "aghu" was a nickname given to Prince Arran, whom the Armenian King Vologases I (Vagharsh I) appointed as governor of northeastern provinces bordering on Armenia. According to a legendary tradition reported by Khorenatsi, Arran was a descendant of Sisak, the ancestor of the Siunids of Armenia's province of Syunik, and thus a great-grandson of the ancestral eponym of the Armenians, the Forefather Hayk. Kaghankatvatsi and another Armenian author, Kirakos Gandzaketsi, confirm Arran's belonging to Hayk's blood line by calling Arranshahiks "a Haykazian dynasty."
Caucasian Albania fell to the Islamic conquest of Persia in the mid-7th century and was incorporated into the Rashidun Caliphate. King Javanshir of Albania, the most prominent ruler of Mihranid dynasty, fought against the Arab invasion of caliph Uthman on the side of Sassanid Iran. Facing the threat of the Arab invasion on the south and the Khazar offensive on the north, Javanshir had to recognize the caliph's suzerainty. The Arabs then reunited the territory with Armenia under one governor.
By the 8th century, Caucasian Albania had been reduced to a strictly geographical and titular ecclesiastical connotation and was referred to as such by medieval Armenian historians. On its place sprang a number principalities, such as that of the Armenian principality and kingdom of Khachen, along with various Caucasian, Iranian and Arabic principalities: the principality of Shaddadids, the principality of Shirvan, the principality of Derbent. Most of the region was ruled by the Persian Sajid Dynasty from 890 to 929. The region was at times part of the Abbasid province of Armenia based on numismatic and historical evidence.