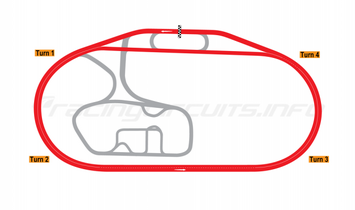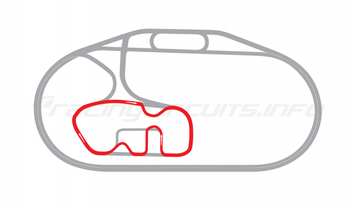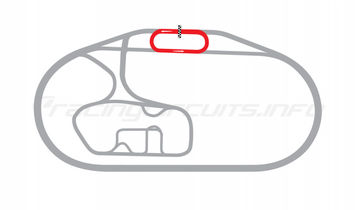 Location: Concord, North Carolina, United States
Length: 0.25 to 2.25 Miles (0.40 to 3.62 km)
Turns: 4 – 12
Configurations: 4
Pit Road Speed: 50 mph (80 kmh)
Price: Free
Track Map ---->  
Type: Roval
Track Changes: 1960, 1970, 1971, 1987, 1988,
1993, 1994, 2003, 2004, 2011, 2012, 2014, 2015
Nickname: The Beast Of The Southeast
Banking: 24 Degrees In Turns, 5 Degrees On Straightaways
Opened: 1960
Status: Open
Owner: Speedway Motorsports, Inc.
Former Names:
Charlotte Motor Speedway (1960 – 1997, 2010 – Present)
Lowe's Motor Speedway (1998 – 2009)  
Bio: Hello and welcome to the Charlotte Motor Speedway at Concord. Even though it was built more than four decades ago, drivers still love to race at this mile and a half quad oval. If Daytona is the pinnacle of NASCAR Racing, then Charlotte has to be just a bumper behind. Fans flock to the largest sports facility in the southeast, home track to many of NASCAR's teams.