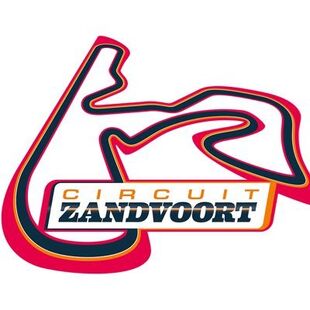 Location: Zandvoort, North Holland, Netherlands
Length: 0.90 to 2.68 Miles (1.45 to 4.31 km)
Turns: 6 – 14
Configurations: 5
Pit Road Speed: 37 mph (60 kmh)
Price: $14.95 USD
Track Map ---->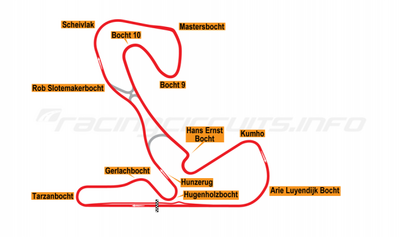 Type: Road Course  
Owner: Menno de Jong and Bernhard van Oranje
Track Changes: 1948, 1967, 1968, 1972, 1973,
1974, 1975, 1978, 1979, 1980, 1989, 1998, 1999
Opened: August 7th, 1948
Status: Open
Former Names: Circuit Park Zandvoort (1948 - 2016)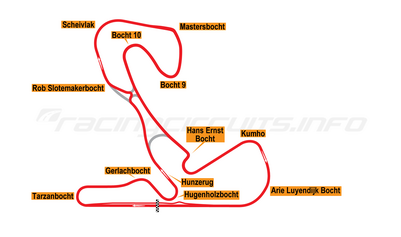 Bio: Located not far from the coast of the Netherlands, Circuit Zandvoort is a circuit where road course racing in Europe never dwindles. The almost 2.70 mile circuit contains some of the biggest names in racing and even still holds a F1 Grand Prix Venue even to this very day. Consider making the trip to Zandvoort if you have the time, it is well worth it.