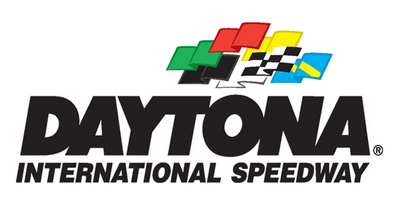 Location: Daytona Beach, Florida, United States
Length: 1.04 to 3.56 Miles (1.674 to 5.729 km)
Turns: 4 – 12
Configurations: 4
Pit Road Speed: 55 mph (88 kmh)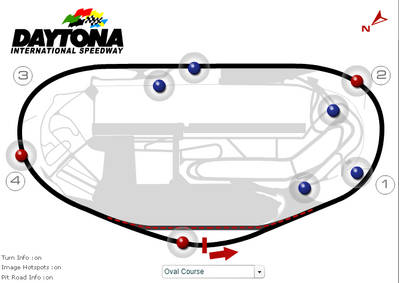 Price: $14.95 USD
Track Map ---->  
Owner: International Speedway Corporation
Type: Roval
Track Changes: 1959, 1964, 1966, 1974, 1975,
1983, 1984, 1985, 2002, 2003, 2004, 2005, 2006,
2007, 2009, 2010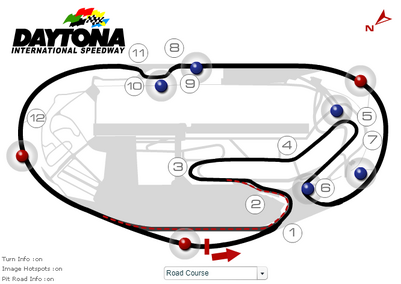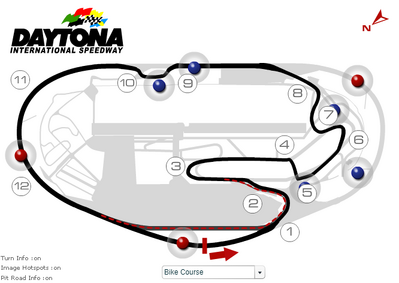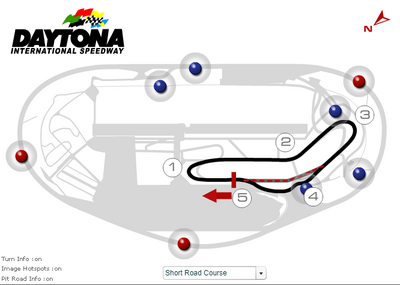 Nickname: World Center of Racing
Banking:
31 Degrees in Turns
18 Degrees in Tri-Oval
2 Degrees on Backstretch
Opened: 1959
Status: Open
Bio: Welcome to the Sunshine State and the birthplace of NASCAR, Daytona Beach, Florida. Since 1959, a drivers career can be made or broken at Daytona International Speedway. The two and a half mile tri-oval has served as a proving ground for some of the greatest names in racing. 31 degrees of banking in the turns, and incredible speeds on the straightaways, have led to the inclusion of restrictor plates here. Aerodynamic drafting has become a must have skill in order to stay with the pack and master Daytona.