Nationality: American
Engine: Yamaha 1250CC
Power: 122 hp (120.33 bhp) (89.73 kw)
Fuel Capacity: 20.06 liters (5.3 gallons)
Weight: 500 kg (1100 lbs)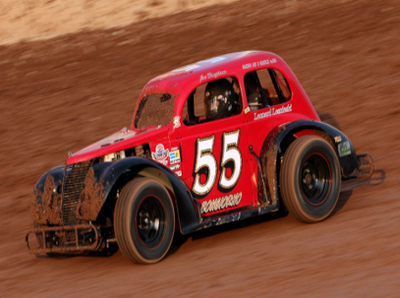 Top Speed: 117 mph (188 kmh) 
0-60 mph (0-100 kmh) in 5.9 seconds
Price: Free for Dirt Legends Ford '34 Coupe
Difficulty: Rookie
Type: Dirt Oval Racer
Year: 2017
Configuration: Front-Engine RWD
Bio: A true beginners Dirt Introduction car, the Dirt Legends Ford '34 Coupe gives drivers what it feels like to drive on the loose stuff. Skill is the key to master this car. As the dirt version of its Legends Ford '34 Coupe counterpart, this vehicle is the perfect entry for Dirt Ovals and to learn the basics on dirt track racing. Being part of the 600 Racing family, this dirt version of the Legends Ford '34 Coupe, drivers will enjoy the fun and thrill of this classic vehicle.  
Community content is available under
CC-BY-SA
unless otherwise noted.