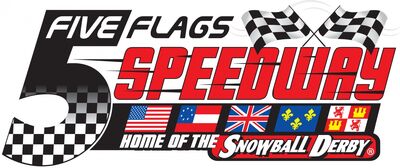 Location: Pensacola, Florida, United States
Length: 0.50 Miles (0.805 km)
Turns: 4
Configurations: 1
Pit Road Speed: 35 mph (56 kmh)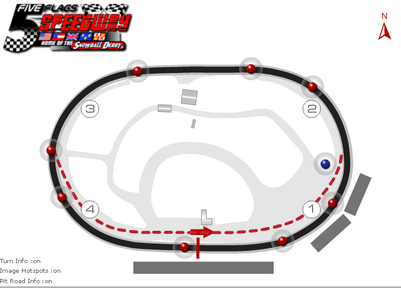 Price: $11.95 USD
Track Map ---->  
Type: Short-Track Traditional Oval
Owner: Tim and Randy Bryant
Banking:
15 Degrees in Turns.
9 Degrees on Straightaways.
Opened: 1953
Status: Open
Bio: A half mile, paved oval opened in 1953, Five Flags Speedway takes its name from its proximity to Pensacola, Florida, known as the "City of Five Flags." The race track is one of the fastest short tracks in America, thanks to its 15 degree banking and its wide turns that give the track a nearly circular configuration.