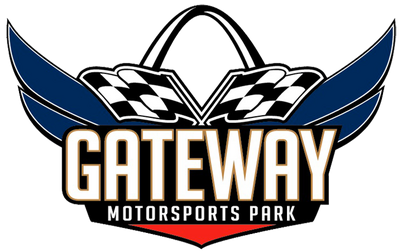 Location: Madison, Illinois, United States
Length: 1.25 to 1.60 Miles (2.011 to 2.574 km)
Turns: 4 – 8
Configurations: 2
Pit Road Speed: 45 mph (72 kmh)
Price: $11.95 USD
Track Map ---->  
Type: Roval
Owner: Curtis Francois
Track Changes: 1985, 1995, 1996, 1997
Nickname: All Roads Lead To Gateway
Banking:
11 Degrees in Turns 1 and 2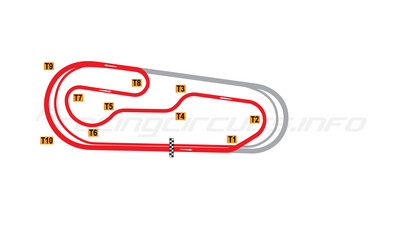 9 Degrees in Turns 3 and 4
3 Degrees on Straightaways
Opened: 1967
Status: Open
Former Names:
St. Louis International Raceway Park (1967 – 1994)
Gateway International Raceway (1995 – 2011) 
Bio: Located in the shadow of the Gateway Arch, Gateway Motorsports Park lies in the midst of multiple interstate junctions. Once a road course, the track today is now an egg-shaped speedway. This unique track is a fan favorite to all and is literally no stranger with its 10 degrees of banking in the turns.