Capital: Basse-Terre, Guadeloupe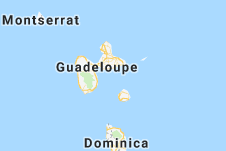 Population: 400.1 Thousand
iRacers: 22
Continent: North America
Official Languages: French 
Area: 629 sq mi (1,628 km2)
Currency: Euro
Time Zone: UTC-4
Driving Side: Right
Cars: 0
Tracks: 0
Bio: With 22 iRacers and a populace of 400 thousand people, Guadeloupe has really outdone themselves in terms of sim-racing. Not many people would've speculate that Guadeloupe was very interested into sim-racing. Even though no motor racing circuits resides in the overseas region of Guadeloupe, it has definitely made a name of themselves.
Community content is available under
CC-BY-SA
unless otherwise noted.