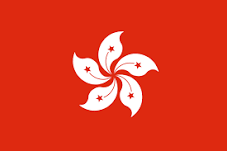 Capital: Hong Kong City, Hong Kong
Population: 7.5 Million
iRacers: 443
Continent: Asia
Official Languages: Chinese, English, Cantonese  
Area: 428 sq mi (1,108 km2)
Currency: Hong Kong Dollar
Time Zone: UTC+8
Driving Side: Left
Cars: 0
Tracks: 0
Bio: One of the heaviest populated territories in the world, Hong Kong and its 7.5 million populace is one of the supremes in the sim-racing world. With 443 iRacers and quite new to real world motorsport, they have really propelled themselves further into the world of racing. Time may tell if this will become a profitable business adventure for Hong Kong and their people and iRacers.
Flag of Hong Kong

1871 - 1876

Flag of Hong Kong

1877 - 1955

Flag of Hong Kong

1956 - 1959
Flag of Hong Kong

1960 - 1997
Community content is available under
CC-BY-SA
unless otherwise noted.