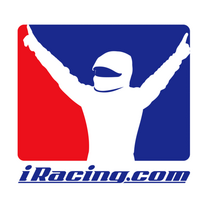 iRacing Clubs are basically that iracer's geographical location within the world. Currently, there are 38 iRacing Clubs with the majority of them being in the Americas and Europe. Famous iRacing drivers are also from some of these named clubs and when some of them are not competing in any of iRacing's eSport World Championship Series', they also do some club racing to either pass the time between seasons or to even show that they still have a reason to be the top drivers of iRacing.
iRacing's clubs are broken down into 3 major regions:
The Americas Region contains iRacing clubs from North America, Latin America, Central America, Caribbean and South America. They contain the most amount of clubs at 24, mostly due to the United States having the most clubs in the sim at 20. Famous drivers like Ray Alfalla, Michael Conti, Ryan Michael Luza, Bobby Zalenski, Mitchell deJong, Chase Briscoe, David Heileman, and Jake Stergios all come from these clubs. These drivers are the oval experts on the sim which makes the Americas Region quite a tough area to race not just on asphalt ovals but on dirt ovals too.
The European Region contains the 2nd most batch of iRacing clubs at 9, mostly on the western side of the continent with some up in the north, too. They contain many famous drivers like Maximilian Benecke, Martin Kronke, Greger Huttu, Pashalis Gergis, Antoine Higelin, Marcus Jensen, Jamie Fluke, Sebastian Job, Enzo Bonito, Mack Bakkum and many more. These drivers are quite the road experts on the sim which makes the European Region one of iRacing's dominant areas.
The International Region contains the least amount of iRacing clubs at only 5. They contain the continents of Africa, Oceania, and Asia but still feature many great drivers. Many of those drivers being Joshua K Rogers, Simon Fiegl, Kazuki Oomishima, Jake Moloney, Jarrad Filsell, Tim Ryan, Takahiro Ishikawa, Cameron Dance, and many more. These drivers have skill on road courses and dirt ovals but also have some oval and dirt road skill too.
iRacing Club Regions By Series Stats:
[
edit
|
edit source
]
iRacing's Club Regions By Series Stats are broken into 7 Regions:
Community content is available under
CC-BY-SA
unless otherwise noted.