Line 4:
Line 4:
 

Boise, Idaho, United States

 

Boise, Idaho, United States

 
 
−

Population: 1.8 Million

+

Population: 1. Million

 
 
 

Symbols: Idaho Giant Salamander, Mountain Bluebird, Cutthroat Trout, Syringa, Huckleberry, Star Garnet, Appaloosa, Monarch Butterfly, Peregrine Falcon, Western White Pine, Potato

 

Symbols: Idaho Giant Salamander, Mountain Bluebird, Cutthroat Trout, Syringa, Huckleberry, Star Garnet, Appaloosa, Monarch Butterfly, Peregrine Falcon, Western White Pine, Potato
---
Latest revision as of 19:52, 7 May 2021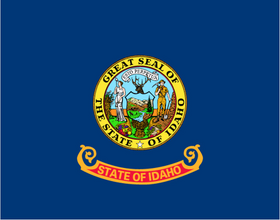 •Capital: Boise, Idaho, United States
Population: 1.9 Million
Symbols: Idaho Giant Salamander, Mountain Bluebird, Cutthroat Trout, Syringa, Huckleberry, Star Garnet, Appaloosa, Monarch Butterfly, Peregrine Falcon, Western White Pine, Potato
Nickname: The Gem State
•Total Amount Of Manufacturers: 1
•Total Amount Of Cars: 2
•Car Horsepower Range: 557.63 hp
•Price Range: $11.95
•Cars That Come With Base Subscription: 0
•Car Types Involved: Open Wheel
•Fastest Car: Super Late Model
•Slowest Car: Super Late Model
Car Configurations: Front-Engine RWD
Bio: Idaho is a mountain state like no other and their Super Late Model racecars climb those mountains with little difficulty. Drivers love the cars as the manufacturer loves making them. 
Total: 2 Cars
Total: 1 Manufacturer
Atomic Motor Raceway
Black Canyon Speedway
Idaho Falls Raceway
Magic Valley Speedway
Meridian Speedway
Salmon Valley Speedway
Stateline Speedway ID
Total: 7 Tracks
Community content is available under
CC-BY-SA
unless otherwise noted.