Line 4:
Line 4:
 

Springfield, Illinois, United States

 

Springfield, Illinois, United States

 
 
−

Population: 12.8 Million

+

Population: 12. Million

 
 
 

Symbols: Eastern Tiger Salamander, White-tailed Deer, Northern Cardinal, Bluegill, Violet, Monarch Butterfly, Fluorite, Big Bluestem, Painted Turtle, White Oak

 

Symbols: Eastern Tiger Salamander, White-tailed Deer, Northern Cardinal, Bluegill, Violet, Monarch Butterfly, Fluorite, Big Bluestem, Painted Turtle, White Oak
---
Revision as of 19:53, 7 May 2021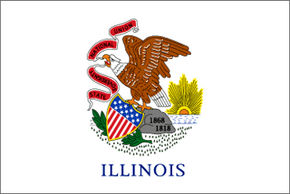 •Capital: Springfield, Illinois, United States
Population: 12.6 Million
Symbols: Eastern Tiger Salamander, White-tailed Deer, Northern Cardinal, Bluegill, Violet, Monarch Butterfly, Fluorite, Big Bluestem, Painted Turtle, White Oak
Nicknames: The Prairie State, Land of Lincoln
•Total Amount Of Tracks: 3
•Track Length Range: 0.28 Miles (0.451 km) to 1.60 Miles (2.574 km)
•Price Range: Free to $14.95
•Tracks That Come With Base Subscription: 0
•Track Types Involved: Ovals, Rovals, Dirt Ovals
•Longest Track: World Wide Technology Raceway at Gateway
•Shortest Track: Fairbury American Legion Speedway
•Track Configurations: 1 – 2
•Total Configurations: 4
Bio: From the southern hills to the flat lands to the north, Illinois still has a good amount of tough tracks to choose from. Even though they are all ovals, that does not mean competition in this state is a breeze to get by. 
Links to Tracks:
Missing Tracks:
Belle-Clair Speedway
Blackhawk Farms Raceway
Cerro Gordo Speedway
Charleston Speedway
Chicago Street Circuit
Clay County Speedway
Coles County Speedway
DuQuoin State Fairgrounds
Farmer City Raceway
Fayette County Speedway
Grundy County Speedway
Highland Speedway
Illinois State Fairgrounds
Jacksonville Speedway
Kankakee County Speedway
LaSalle Speedway
Lincoln Speedway
Macon Speedway
Peoria Speedway
Quad City Speedway
Quincy Raceway
Rockford Speedway
Southern Illinois Raceway
Spoon River Speedway
Sycamore Speedway
The Dirt Oval at Route 66
Tri-City Speedway
Wayne County Speedway
Combined Total: 31 Tracks
Previous Flags: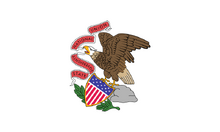 Flag of Illinois 1915 - 1969
Community content is available under
CC-BY-SA
unless otherwise noted.