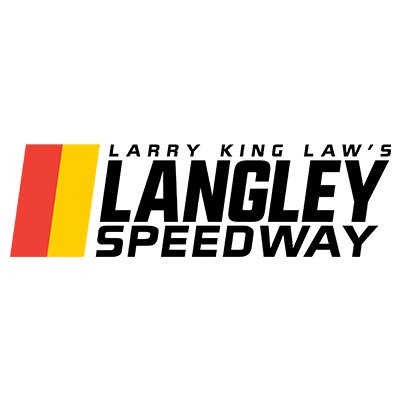 Location: Hampton, Virginia, United States
Length: 0.395 Miles (0.636 km)
Turns: 4
Configurations: 1
Pit Road Speed: 35 mph (56 kmh)
Price: $11.95 USD
Track Map ---->  
Type: Short-Track Traditional Oval
Owner: Larry King Law
Opened: 1953
Banking:
6 Degrees in Turns
4 Degrees on Straightaways
Former Names:
Langley Raceway (1953 – 1964)
Langley Field Speedway (1965 – 1988)  
Dude Ranch Speedway (1989 – 2001)
Langley Speedway (2002 – 2015, 2017 – Present) 
Defunct (2016) 
Bio: Welcome to the Langley Speedway in Hampton, Virginia. Immediately adjacent to NASA's Langley Research Center, the oval has been the launching pad for many NASCAR careers and was the site of nine NASCAR Grand National races. With a length of under 4/10ths of a mile, this track can be tricky to master with under 10 degrees of banking in the turns.