Opened: Location: Las Vegas, Nevada, United States
Length: 0.25 to 2.20 Miles (0.40 to 3.54 km)
Turns: 4 – 12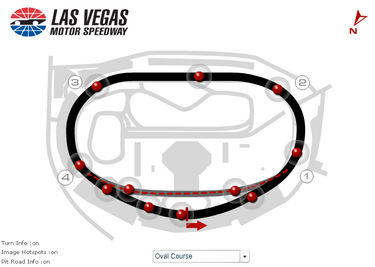 Configurations: 6
Pit Road Speed: 50 mph (80 kmh)
Price: $14.95 USD
Track Map ---->  
Type: Roval
Owner: Speedway Motorsports, Inc.
Nicknames: Sin City, The Diamond in the Desert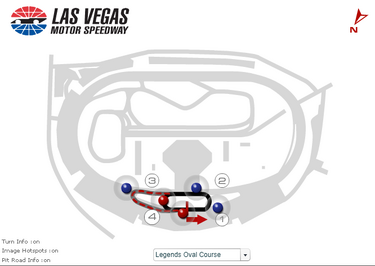 Track Changes: 1972, 1982, 1983, 1984, 1985, 1995
1996, 2002, 2003, 2004, 2005, 2006
Banking:
20 Degrees in Turns 9 Degrees on Front Stretch
3 Degrees on Back Stretch 
Opened: 1996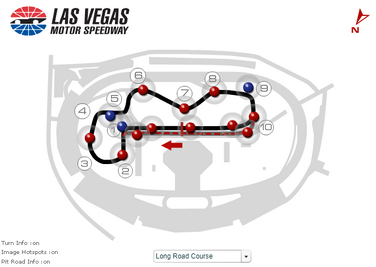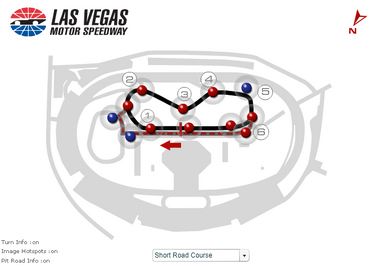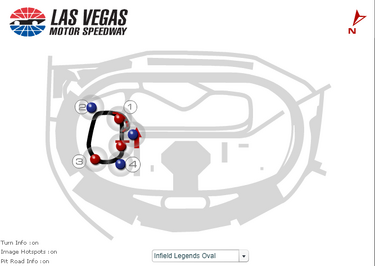 Status: Open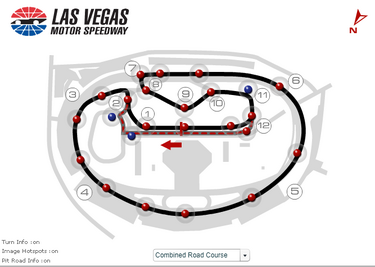 Bio: Welcome to the glamorous Las Vegas Motor Speedway in Las Vegas, Nevada. Home to casino's and fancy hotels, the one and a half mile tri-oval makes it high speed and intense. The state-of-the-art nickname "The Diamond in the Desert" is well deserved for a race track home to the most popular tourist spot in the state.