Line 4:
Line 4:
 

Population: 38 Thousand

 

Population: 38 Thousand

 
 
−

iRacers: 5

+

iRacers:

 
 
 

Continent: Europe

 

Continent: Europe

Line 22:
Line 22:
 

Tracks: 0

 

Tracks: 0

 
 
−

Bio: One of the tiniest nations to have iRacers, Liechtenstein and its 38 thousand people reside between Austria and Switzerland. With only 5 iRacers, the country is still learning about the principles of sim-racing and are getting a grasp of what its like. Someday, this small country may be a sim-racing tech giant in the future.

+

Bio: One of the tiniest nations to have iRacers, Liechtenstein and its 38 thousand people reside between Austria and Switzerland. With only iRacers, the country is still learning about the principles of sim-racing and are getting a grasp of what its like. Someday, this small country may be a sim-racing tech giant in the future.

 

[[Category:Countries]]

 

[[Category:Countries]]

 

[[Category:Europe]]

 

[[Category:Europe]]
---
Revision as of 17:21, 14 November 2019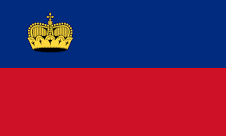 Capital: Vaduz, Liechtenstein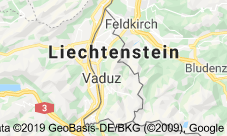 Population: 38 Thousand
iRacers: 6
Continent: Europe
Official Languages: German 
Area: 62 sq mi (160 km2)
Currency: Swiss Franc
Time Zone: UTC+1
Driving Side: Right
Cars: 0
Tracks: 0
Bio: One of the tiniest nations to have iRacers, Liechtenstein and its 38 thousand people reside between Austria and Switzerland. With only 6 iRacers, the country is still learning about the principles of sim-racing and are getting a grasp of what its like. Someday, this small country may be a sim-racing tech giant in the future.
Community content is available under
CC-BY-SA
unless otherwise noted.