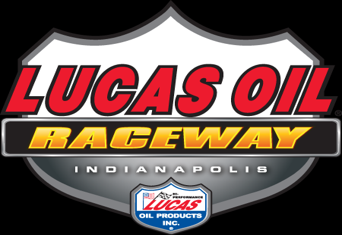 Location: Indianapolis, Indiana, United States
Length: 0.686 Miles (1.10 km)
Turns: 4
Configurations: 1
Pit Road Speed: 30 mph (48 kmh)
Price: $11.95 USD
Track Map ---->  
Type: Short-Track Traditional Oval
Owner: National Hot Rod Association
Banking:
12 Degrees in Turns
3 Degrees on Straightaways
Opened: 1960
Status: Open
Former Names:
Indianapolis Raceway Park (1960 - 2005)
O'Reilly Raceway Park (2006 - 2010)
Bio: The Lucas Oil Raceway at Indianapolis is one of America's premier multiple racing facilities. The track is home to a quarter mile drag strip and its nearly 7/10th mile oval configuration. Finding the fastest line around here has been a daunting challenge to the drivers themselves while still keeping their machine in pristine condition.