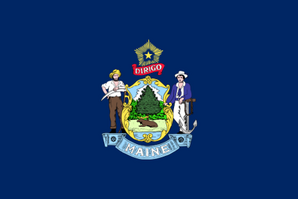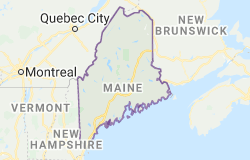 •Capital: Augusta, Maine, United States
Population: 1.4 Million
Symbols: Moose, Wild Blueberry, Black-capped Chickadee, Lobster, Landlocked Salmon, Tourmaline, Wintergreen, Honeybee, White Pine
Nickname: The Pine Tree State
•Total Amount Of Tracks: 1
•Track Length Range: 0.375 Miles (0.604 km)
•Price Range: Free
•Tracks That Come With Base Subscription: 1
•Track Types Involved: Ovals
•Longest Track: Oxford Plains Speedway
•Shortest Track: Oxford Plains Speedway
•Track Configurations: 1
Total Configurations: 1 
Bio: The Pine Tree State, aka Maine, is home to the circular oval known as the Oxford Plains Speedway. Even though it's a tiny track, Maine is still home to very good short track action and also very tough competition leading to cheering crowds. 
Beech Ridge Motor Speedway
Spud Speedway
Unity Raceway
Wiscasset Speedway
Combined Total: 5 Tracks
Flag of Maine 1901 - 1909
Community content is available under
CC-BY-SA
unless otherwise noted.