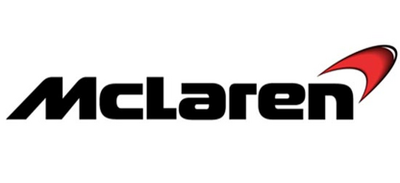 Nationality: British
Engine: V8 DOHC, spark-ignition 4-stroke
Power: 493 hp (486.26 bhp) (362.60 kw)
Fuel Capacity: 130 liters (34.4 gallons)
Weight: 1433.81 kg (3161 lbs)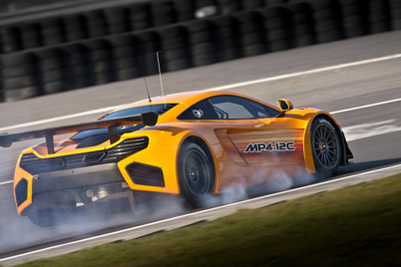 Top Speed: 176 mph (283 kmh) 
0-60 mph (0-100 kmh) in 2.8 seconds
Price: $11.95 USD for MP4-12C GT3
Difficulty: Clubman 
Year: 2013
Type: GT3 Racer
Configuration: Mid-Engine RWD
Bio: With its V8 engine, the MP4-12C GT3 is a monster in GT racing. With a top speed of over 170 mph, it's a powerful brute on the circuit. Based on the road going McLaren MP4-12C (later became the McLaren 12C respectively), this car is also related to the McLaren P1 and the McLaren 650S models as well. The body of the car uses carbon fibre to bring weight down to an absolute minimum and to provide better acceleration. The chassis known as the Carbon MonoCell is a very light weight system that makes the car very nimble on both straightaways and the turns. Having top speeds very close to the Porsche 911 GT3 Cup (991) and the Mercedes AMG GT3 vehicles, this car brings out the best in racers and simracers that drive this highly strung vehicle.  
Community content is available under
CC-BY-SA
unless otherwise noted.