Nationality: American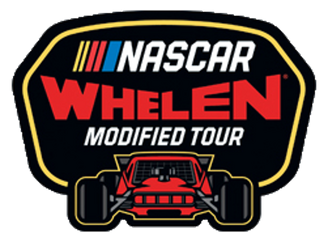 Engine: OEM Cast-Iron Block 90 Degree V8
Power: 612 hp (603.63 bhp) (450.13 kw)
Fuel Capacity: 86.70 liters (22.9 gallons)
Weight: 1168 kg (2575 lbs)
Top Speed: 158 mph (254 kmh)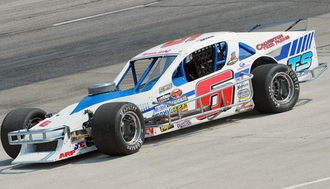 0-60 mph (0-100 kmh) in 2.5 seconds
Price: $11.95 for NASCAR Whelen Tour
Difficulty: Clubman
Year: 2010
Type: Oval Racer
Configuration: Front-Engine RWD
Bio: With over 600 horsepower and a OEM Cast-Iron V8, the Modified's lay power and acceleration to the track faster than a NASCAR Xfinity Car can. Using Hoosier Racing Tires as its main tire supply, the Whelen Modifieds showcase power and speed like no other open wheel race car. Being a cross of a sprint car and a dragster, it features quick acceleration and better handling abilities. With series starting off in 1985 as the Winston Modified Tour and later the Featherlite Modified Tour, it has its roots all the way back to the late 1940's. While going to many short tracks on its calendar, it does go to a few speedway tracks to show the fans that its speed and acceleration are no laughing matter.
Community content is available under
CC-BY-SA
unless otherwise noted.