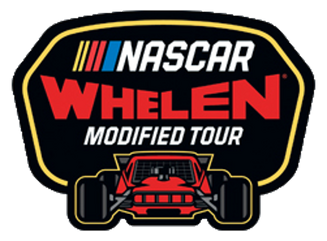 Nationality: American
Engine: OEM Cast-Iron Block 90 Degree V8
Power: 370 hp (364.94 bhp) (272.14 kw)
Fuel Capacity: 86.70 liters (22.9 gallons)
Weight: 1179.34 kg (2600 lbs)
Top Speed: 132 mph (212 kmh) 
0-60 mph (0-100 kmh) in 2.9 seconds
Price: $11.95 for NASCAR SK Modified
Difficulty: Novice
Configuration: Front-Engine RWD
Year: 2019
Type: Oval Racer
Bio: The new SK Modified is the new beginner open wheel oval race car in the world. This vehicle may not boast the Whelen's power but is still a lot of fun. The newly designed chassis and construction of the car is top notch quality while retaining the same power, fuel capacity, and overall weight of the car. Having the same 0-60 (0-100) 2.9 second acceleration time as its previous SK Modified model, this new SK modified will pave the way for future SK modified incarnations to come.
Community content is available under
CC-BY-SA
unless otherwise noted.