Location: Loudon, New Hampshire, United States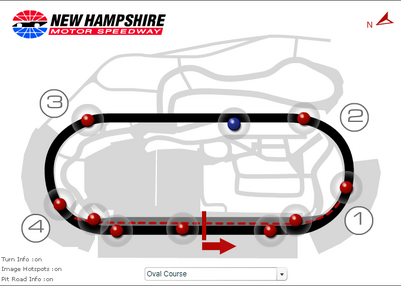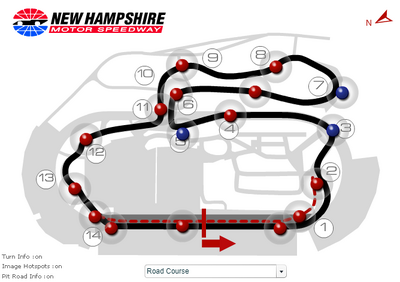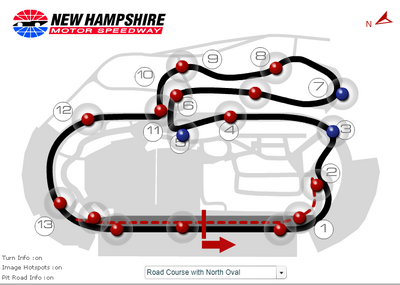 Length: 0.25 to 1.59 Miles (0.40 to 2.56 km)
Turns: 4 – 14 
Configurations: 5
Pit Road Speed: 45 mph (72 kmh)
Price: $11.95 USD
Track Map ---->  
Type: Roval
Owner: Speedway Motorsports, Inc.
Nickname: The Magic Mile
Opened: June 5th, 1990
Status: Open
Track Changes: 1990, 1991, 1997, 1998, 2008, 2009
Banking:
12 Degrees in Turns
1 Degree on Straightaways
Former Names: New Hampshire International Speedway (1990 - 2007)
Bio: Hello and welcome to Loudon, New Hampshire. At a distance of just over a mile, this squared-off oval has seen some fantastic finishes in its history. Over 100,000 thousand people attend each race, coming from nearby Boston, Providence, and all of New England, to see the action at New Hampshire Motor Speedway.