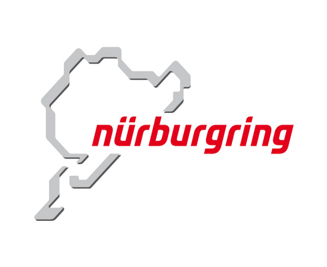 Location: Nürburg, Rhineland-Palatinate, Germany
Length: 11.87 to 12.94 Miles (19.10 to 20.82 km)
Turns: 154
Configurations: 2
Pit Road Speed: 37 mph (60 kmh)
Price: $14.95 USD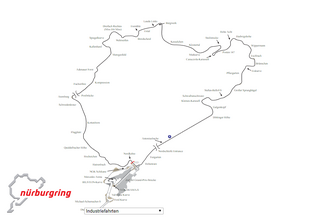 Track Map ---->
Type: Road Course
Opened: June, 1927
Status: Open
Nickname: The Green Hell
Owner: Viktor Kharitonin
Track Changes: 1927, 1966, 1967, 1968, 1969, 1972, 1973,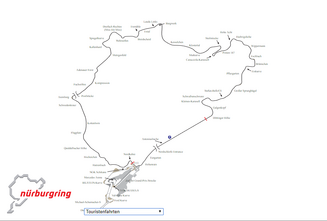 1982, 1983, 1984, 1989, 1990, 1994, 1995, 1997, 1998, 2001, 2002, 2003 
Bio: Located in the Eifel Mountains in Germany, the Nürburgring Nordschleife is one of the most gruesome race tracks in the world. Skill wins the race here as the track contains over 150 turns and some of the most dangerous corners on any racing circuit in the world. Drivers here must focus on all of these turns and put out their best effort to even put down a decent lap time. The hardest thing they will have to master is being consistent.