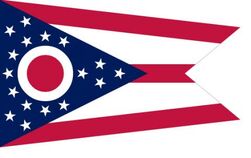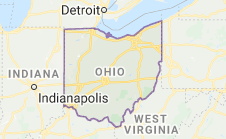 •Capital: Columbus, Ohio, United States
Population: 11.7 Million
Symbols: Spotted Salamander, Northern Cardinal, Red Carnation, Bullfrog, Ohio Flint, Ladybug, White-tailed Deer, PawPaw, Black Racer, Ohio Buckeye, White Trillium
Nicknames: The Buckeye State, The Heart of It All, Birthplace of Aviation, The Mother of Presidents
•Total Amount Of Tracks: 3
•Track Length Range: 0.30 Miles (0.48 km) to 2.40 Miles (3.86 km)
•Price Range: $11.95 to $14.95
•Tracks That Come With Base Subscription: 0
•Track Types Involved: Rovals, Dirt Ovals
•Longest Track: Mid-Ohio Sports Car Course
•Shortest Track: Limaland Motorsports Park
•Track Configurations: 1 – 5
•Total Configurations: 7
Bio: Featuring the mighty Eldora Speedway and the challenging Mid-Ohio Sports Car Course, Ohio is a state that people love coming to. It does not matter what day it is though, just as long as they are having fun.  
Atomic Speedway
Attica Raceway Park
Barberton Speedway
Brushcreek Motorsports Complex
Deerfield Raceway
Fremont Speedway
Goodhope Speedway
Hilltop Speedway
Jackson County Speedway
Lakeville Speedway
Lorain County Speedway
Mansfield Motor Speedway
Midvale Speedway
Midway Speedway
Moler Raceway Park
Muskingum County Speedway
Nelson Ledges Road Course
Oakshade Raceway
Portsmouth Raceway Park
Rocky Top Raceway
Sandusky Speedway
Shady Bowl Speedway
Sharon Speedway
Skyline Speedway
Toledo Speedway
Vinton Raceway
Wayne County Speedway
Waynesfield Raceway Park
Wheelersburg Raceway
Community content is available under
CC-BY-SA
unless otherwise noted.