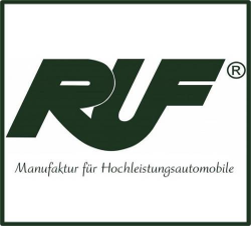 Nationality: German
Engine: Six Cylinder, 3.8 Liter, Twin Turbo
Power: 684.36 hp (675 bhp) (503.35 kw)
Fuel Capacity: 63.97 liters (16.9 gallons)
Weight: 1409 kg (3100 lbs)
Top Speed: 215 mph (346 kmh)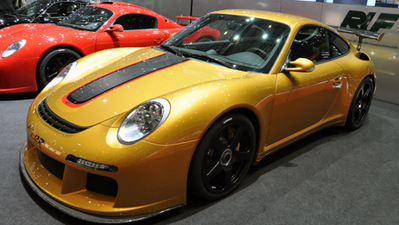 0-60 mph (0-100 kmh) in 2.8 seconds
Price: $11.95 for RT 12R AWD
Difficulty: Advanced 
Year: 2013
Type: Ex-GT3 Racer
Configuration: Rear-Engine AWD
Bio: A thoroughbred with speeds over 210 mph, this 12R AWD is ready for any action that throws its way on the circuit. Its Six Cylinder engine boasts over 650 hp which gives it serious muscle. Being the racing version of the RT 12, this AWD version puts all power to all 4 tires with a monstrous feeling. With its fuel capacity at nearly 17 gallons and weight at 3100 lbs, its 0-60 mph acceleration time of just under 3 seconds makes it one of the fastest racing cars in the world. Being a retired GT3 racer ever since Porsche took its reign from it, the RUF RT line of cars can still give people good fun and joy to even those that can handle its top speed boasting over 210 mph.  
Community content is available under
CC-BY-SA
unless otherwise noted.