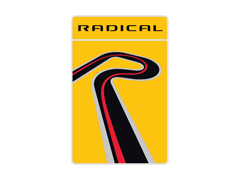 Nationality: British
Engine: Powertec RPA V8 2.6 Liter, 32 Valve
Power: 380 hp (374.802 bhp) (279.50 kw)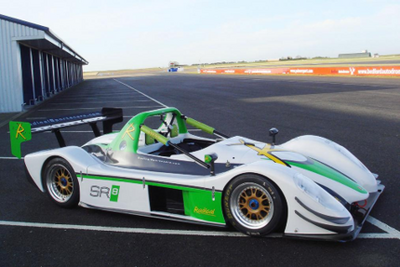 Fuel Capacity: 77 liters (20.34 gallons)
Weight: 650 kg (1433 lbs)
Top Speed: 164 mph (263 kmh) 
0-60 mph (0-100 kmh) in 2.7 seconds
Price: Free for Radical SR8 V8
Difficulty: Clubman 
Year: 2008
Type: Prototype Racer
Configuration: Mid-Engine RWD
Bio: With a 2.6 liter, 32 Valve V8, the Radical SR8 V8 throws 380 horsepower down to the road like no other. Its quick acceleration to 60 mph and top speed of 164 mph makes the SR8 a road course car feel quite snug. The car features a Powertec P-Tec 6 speed sequential manual transmission and weighs under 1500 lbs for fast acceleration to 60 mph that are under 3 seconds. Being one of Britain's finest beginner prototype cars, this car is well known for clocking one of the fastest times at Nurburging's famed Nordschleife with a 6:48.28 lap time until it was beaten in 2010 by a Pagani Zonda R. While Dominic Dobson drove this vehicle to victory at the 2015 Pikes Peak International Hill Climb, its no wonder why this car has been considered one of the very best in its business.   
Community content is available under
CC-BY-SA
unless otherwise noted.