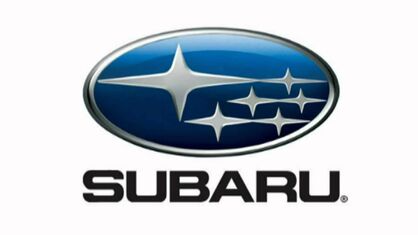 Nationality: Japanese
Engine: 4 Cylinder Boxer with front-mount turbocharger
Power: 585 hp (576.997 bhp) (430.267 kw)
Fuel Capacity: 28 liters (7.4 gallons)
Weight: 1300 kg (2866 lbs)
Top Speed: 163 mph (262 kmh) 
0-60 mph (0-100 kmh) in 2.3 seconds 
Price: $11.95 USD for Subaru WRX STI VT17x GRC
Difficulty: Clubman
Configuration: Front-Engine AWD
Year: 2018
Type: Rallycross Racer
Bio: The might of the Subaru WRX STI VT17x GRC comes in the form of its engine. Spewing out 560 horsepower, it's a rallycross car born to win. Failure for this Subaru is never an option at all. The car's transmission powered by a SADEV 6-speed sequential dog-engagement gearbox ensures no mis-shifts at all. The 3-plate carbon racing clutch ensures smooth transmission gear changes while the cars' McPherson strut front with inverted Ohlins TPX struts / Control arm rear with Ohlins TTX damper suspension keep the car fit, stable, and as agile as possible. With the braking system coming from Alcon, their rallycross brakes show that the car ensures maximum stopping power. For tires, the Subaru uses BFGoodrich g-Force RC02 for maximum grip and traction on both asphalt and dirt.
Community content is available under
CC-BY-SA
unless otherwise noted.