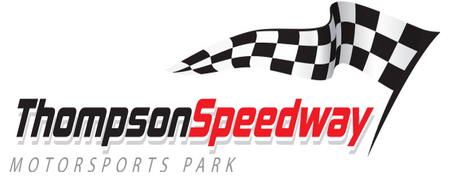 Location: Thompson, Connecticut, United States
Length: 0.625 Miles (1.00 km)
Turns: 4
Configurations: 1
Pit Road Speed: 45 mph (72 kmh)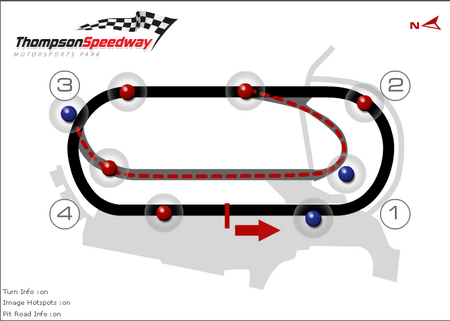 Price: Free
Track Map ---->  
Type: Short-Track Traditional Oval
Nickname: Indy of the East
Seating Capacity: 8,000
Owner: Donald and D.R. Hoenig
Opened: May 26th, 1940
Track Changes: 1940
Status: Open
Difficulty: Rookie
Former Names:
Thompson Speedway (1940 - 1970)
Thompson International Speedway (1971 - 2012)
Banking:
15 Degrees in Turns
2 Degrees on Straightaways
Bio: The terms "Thompson Speedway" and "New England Motorsports" are all but synonymous. The track that became known as the "Indy of the East" was born out of the calamitous hurricane that devastated much of New England in 1938. With the track alive today, this 5/8ths mile opened in May of 1940 features stock car and open wheel racing like no other. It is a classic circuit for action to endure.
Previous Track Logos:
[
]
| | | |
| --- | --- | --- |
| Thompson Logo 1940 - 1970 | Thompson Logo 1971 - 2004 | Thompson Logo 2005 - 2012 |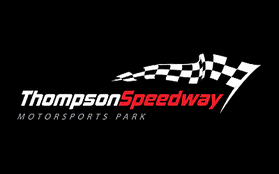 Thompson Alternate Logo 2013 - Present