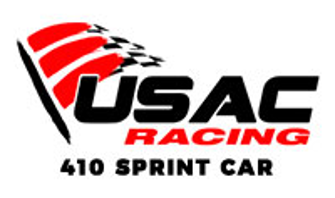 Nationality: American
Engine: Stock Block, Push-Rod V8
Power: 821 hp (809.80 bhp) (603.84 kw)
Fuel Capacity: 113.60 liters (30.0 gallons)
Weight: 669.05 kg (1475 lbs)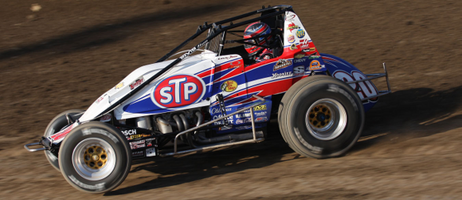 Top Speed: 157 mph (253 kmh) 
0-60 mph (0-100 kmh) in 2.2 seconds
Price: $11.95 for 410 Sprint Car
Difficulty: Advanced
Year: 2017
Type: Dirt Oval Racer
Configuration: Front-Engine RWD
Bio: More Power, more speed, the USAC 410 is the ultimate non-wingless dirt car. If you don't drive the car right, it won't care how you drive it at all. So drive the car like you stole it and make sure you wear a smile on your face. With a Stock Bock Push Rod V8 Engine and over 800 horsepower, these cars that weigh than 1500 lbs shoot off like a rocket thanks to its 0-60 mph acceleration time of 2.2 seconds. Even though it has a big 30 gallon fuel tank for its fuel capacity, these 410 non-winged sprints can really put on a fantastic show for the drivers and fans that love to see action at a high speed pace like never seen before. To many people that drive these monsters, they are hard to tame and as equally as hard to control.  
Community content is available under
CC-BY-SA
unless otherwise noted.