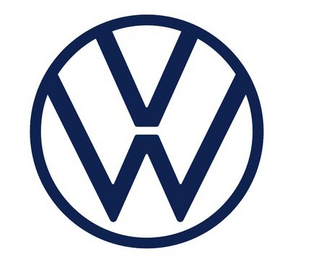 Nationality: German
Engine: 2 Liter, inline 4 cylinder TDi diesel
Power: 170.33 hp (168 bhp) (125.28 kw)
Fuel Capacity: 54.88 liters (14.5 gallons)
Weight: 1379.37 kg (3041 lbs)
Top Speed: 133 mph (214 kmh)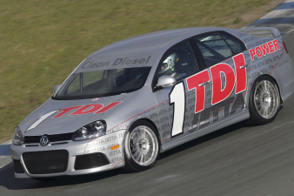 0-60 mph (0-100 kmh) in 5.9 seconds
Price: Free
Difficulty: Novice  
Year: 2010
Type: Sports Car
Configuration: Front-Engine FWD
Bio: A Inline 4 cylinder TDi diesel may not prove to be powerful,
but its 170 horsepower is more than enough to give this car a top speed of over 130 mph and is competitive against the Mazda MX-5. The Jetta is a good start for sports cars and prototypes. Its 2 liter inline 4 cylinder TDi Diesel engine and its 3041 lbs makes it a throughbred of a racer. Its 14.5 gallon fuel tank and 0-60 mph acceleration time of just under 6 seconds makes it a true beginners car for any new coming road course racers. It also uses a twin shaft, dual clutch automatic transmission to ease upshifting and downshifting for all drivers. The car itself uses a Sachs race suspension and tires from Pirelli, which means that this particular car is a purpose built vehicle that knows that a diesel powered racer can still get the job done.  
Community content is available under
CC-BY-SA
unless otherwise noted.