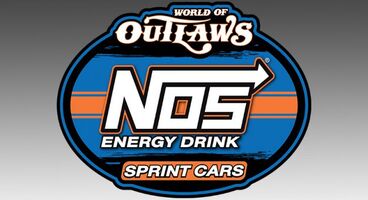 Nationality: American
Engine: Stock Block, Push-Rod V8
Power: 892 hp (880 bhp) (656 kw)
Fuel Capacity: 113.56 liters (30 gallons)
Weight: 640 kg (1400 lbs)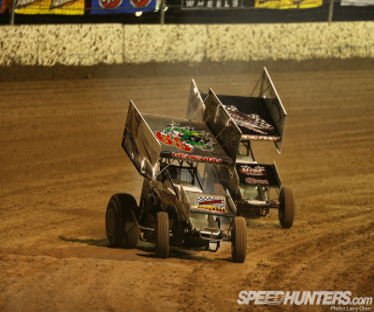 Top Speed: 153 mph (246 kmh) 
0-60 mph (0-100 kmh) in 2.5 seconds
Price: $11.95 USD for 410 Sprint Car
Difficulty: Advanced 
Configuration: Front-Engine RWD
Year: 2017
Type: Dirt Oval Racer
Bio: The ultimate thrill on dirt, the 410 is ready to deliver its 900 horsepower on the slippery stuff to give you the taste of what driving on the dirt feels like. Hang on tight because this puppy does wheelies with tiny throttle inputs. Using a Stock Block Push Rod V8 engine and a 30 gallon fuel tank, this car eats fuel like no other monster of a car. With a 1400 lb weight and a 0-60 mph acceleration time of a blistering and quick 2.5 seconds, this machine makes the drivers feel its might and grip whenever it goes around any dirt ovals from 1/4 Mile to a full Mile in length. With a top speed of just over 150 mph or just under 250 kmh, the car that pops wheelies seems so much fun to do that drivers sometimes forget what they are truly driving.
Community content is available under
CC-BY-SA
unless otherwise noted.